Creative Direction / Design / Producer
Created for the Uganda Wildlife Authority, in response to The United Nations' 2009 declaration of 'The Year of the Gorilla'. The project was cited by  notable news outlets and government entities including BBC, SKY News, National Geographic and New York Times — who hailed it as a one-of-a-kind wildlife campaign that used social media in a creative and beneficial way. The project also successfully attracted the interest of Hollywood celebrities, who further promoted the cause.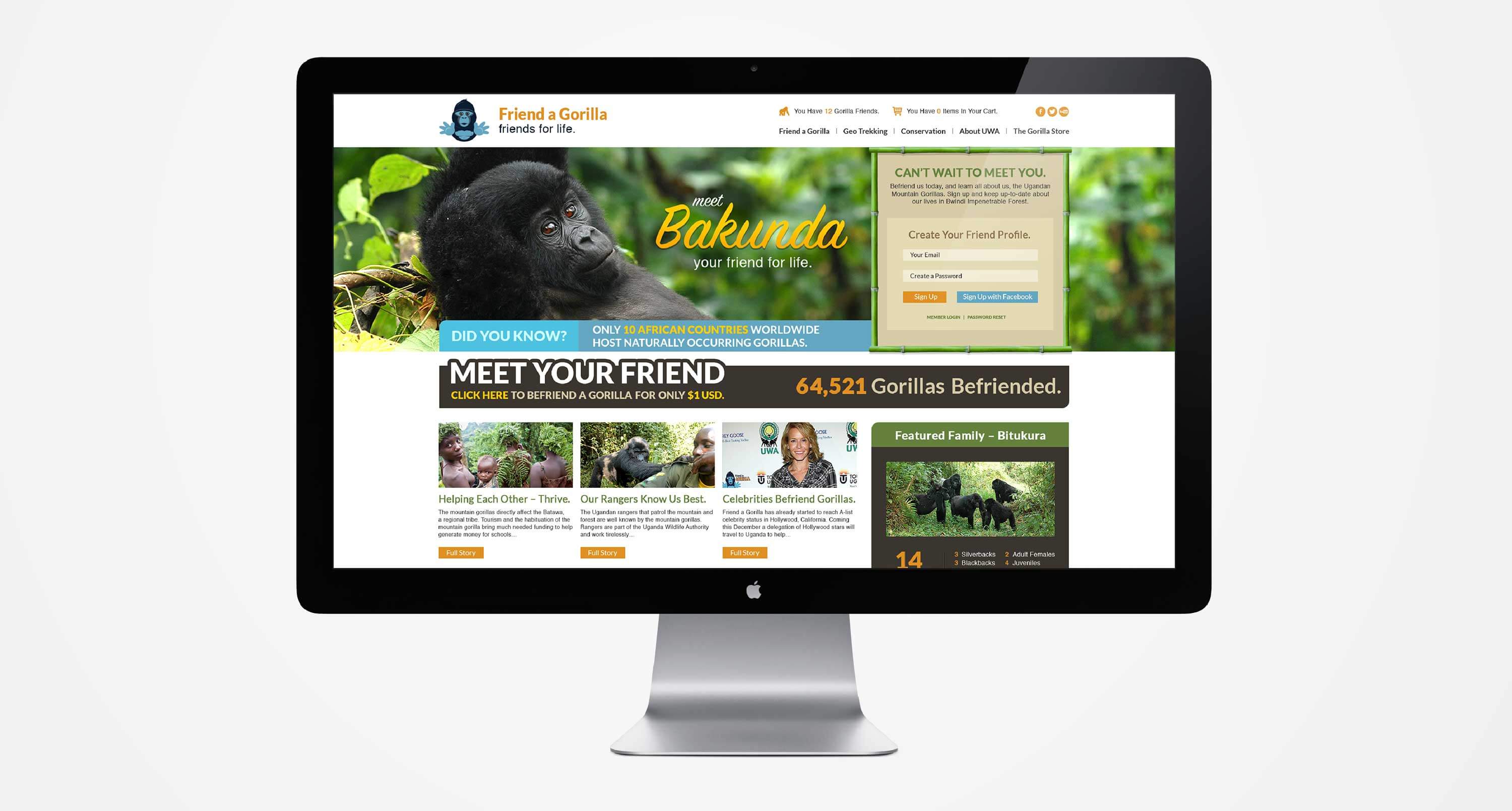 In 2009, Facebook allowed the functionality to create an app that lived on a user's profile page. I created a "Gorilla Friend" section on Facebook by allowing users who purchased a gorilla friend to showcase their gorillas in an additional section under their regular Facebook "My Friends". The user would then receive updates from gorillas they befriended and their gorilla friend messages would populate on their profile feed.
To gain interest within the Ugandan community we promoted Friend a Gorilla with in-country promotions and opportunities to take part in the FG campaign through the use of their mobile phones. This allowed Ugandans to receive gorilla wallpapers, ringtones and win prizes such as t-shirts and vacation trips to see the gorillas. It was a way to offer Ugandans alternatives to online interaction though still allowing the opportunity to participate in the national campaign.
Dog's Gorilla Ballad – 1:00
Friend a Gorilla was covered by news agencies all over the world with major news outlets such as BBC, SKY News and AFP all creating in-depth video pieces on the project. Prior to launch, Friend a Gorilla was trending so high that they saw over 35,000 gorilla friends befriended within the first couple of hours of the main site going live.